MGI In salvo, UAB
MGI In salvo, UAB is a firm of certified auditors and professional accountants, which provides unique services to its clients. The uniqueness lies in the combination of approachability and personal service of a small firm and the international reach of a major organization. The competent team of seven certified auditors and twenty auditor's assistants guarantees profession audit and related services.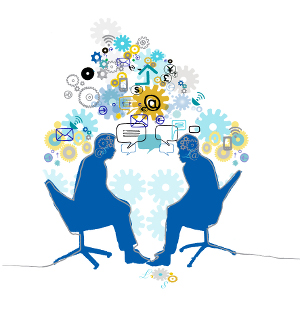 When providing services of accounting, each client's business is managed directly by a partner and his assistants, who aim to understand the business and individual needs of their client to the best of their ability and to maximize the benefits of the client. The partner is directly responsible for the client's business and is always client's primary contact.
Our company was established in 2000. The founders are certified auditors of the Republic of Lithuania – Arvydas Dalikas and Eglė Žiemienė. Before the establishment of the company they had worked as private professionals. Starting with 1992 these auditors have been active players in accounting, auditing and consulting market. When the licensing of auditors' practice was introduced in 1996, Arvydas Dalikas and Eglė Žiemienė obtained certified auditor's certificates.
The company and all the auditors are members of Lithuanian Chamber of Auditors. Arvydas Dalikas is memeber of the Audit Quality Control Committee.