Our company provides services to a wide range of clients from small enterprises and private individuals to large companies and non-profit organizations, in business areas covering manufacturing, trading and service sectors, financial brokers, lawyers, collective intellectual property administrators and farmers.
Our experience, knowledge, responsibility and enthusiasm can contribute to the success of your business.
Our Aims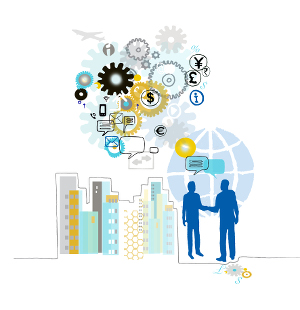 To provide professional, resourceful and timely advise
To provide specific services that satisfy the needs and individual characteristics of activity of every client
To play an active role in the development of our clients' businesses
To aim for maximum quality in everything we do
To commit ourselves to the success of every our client
Why being part of MGI Worldwide is important for our clients
Personal
Partners of member firms of MGI Worldwide look after their clients personally. In the network we build close friendships with each other based on loyalty, respect and shared experience. We offer the personal touch not found in large firms.
Entrepreneurial
MGI Worldwide members are mid-sized, owner managed firms. We share the same day-to-day business challenges as our clients and truly know what it means to be entrepreneurial. We understand your business and your aspirations, not just your accounts.
Global
MGI Worldwide is in every continent and just about every key economic centre in the world. Today we have members in 76 countries but tomorrow it may be more. However, complex a client requirement, someone in MGI will have the expertise to help.
For more information on MGI Worldwide visit www.mgiworld.com.